Stargate Atlantis Wrap Up Show
This weeks episode of the Gatecast takes a look back at Stargate Atlantis and their five year adventure in the Pegasus galaxy. As we did in the SG1 retrospective (mainly to keep the discussion short) we compiled a few questions and then had a round table type chat, it was fun.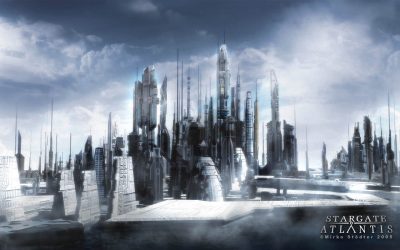 We did have some recording issues when we lost the primary track so the audio quality is far from perfect but listenable so we hope you enjoy our answers to the various questions, if you have alternatives then feel free to let us know. Our thanks to both Brad and Thomas for joining us for the show, rare we have guests from Australia and America on the same podcast but it worked out ok apart from said recording failure which wasn't skype's fault. Next week we are back to our Stargate Universe adventure with the episode Malice and are joined by Stephen so not long to go before we have covered all the live action Stargate made so far.
This slideshow requires JavaScript.
We also want to thank everyone that voted in the Stargate Atlantis Favourite Episode Poll, we ended up with eighty responses and of them there were thirty eight people who left contact information and we're included in the prize draw. If you want to know if you have won then listen to the show, I'll be contacting the main winner and runner ups in a day or so to make delivery arrangements.
Poll Results…
Rising
McKay and Mrs Miller
Vegas
Podcast: Play in new window | Download | Embed
Subscribe: Apple Podcasts | RSS