Alaina Huffman recorded at her 2015 Phoenix Comicon Fan Fest panel, thanks to Nai Wang for sharing his videos.
It was great to see Alessandro Juliani back on the small screen last night  in a decent guest role in "Framed" the April 4th episode of Motive. He played a gallery owner (Serge Bisson) who was neither the victim or the killer of this story but for a small role he looked good and gave a nice performance.
Alessandro is perhaps best known for playing Felix Gaeta in Battlestar Galactica but he also guest starred in the Stargate SG1 episode "Scorched Earth" and "Moebius 1&2" as well as a recurring role on Smallville.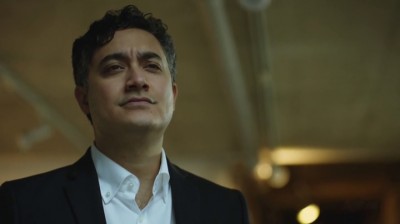 I've just finished watching the Smallville episode "Shield" the second ep of the final season and Michael Shanks reprises his role as Hawkman but in his civvy disguise as yes an archaeologist. At least one scene looked like a homage to Indiana Jones so all in all a geeky moment:)