I admit I'm a few weeks late to the party as Cedar Cove the new hit show for the Hallmark channel has been lauded in the press and social media since it's premiered a month or so back. Filmed in Canada and based on the novels by Debbie Macomber it's lead actress is the talented Andie MacDowell and draws upon the extensive talent from the Vancouver area. The result is a screen full of familiar actors who have been part of the Stargate franchise across it's three live action series and a few names you will recognise from behind the camera as well.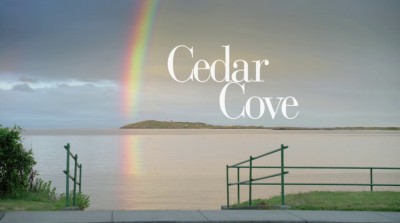 Cedar Cove isn't really a show that is aimed at my demographic but it has echoes of an early Picket Fences which I loved way back when and of course there is no doubt the attraction of actors from the Stargate series and a bonus is Bruce Boxleitner who has appeared in many shows and movies I've enjoyed over the years. One thing that can not be questioned is how beautiful the show is shot, the location and the look of the show really combine to make a crisp and clean view of wonderful piece of Canada.
As for the actors I've included in this post I'll leave it up to you to put names/faces into their respective Stargate episodes and I have no doubt as the first season of Cedar Cove continues we'll see more of them and further guest appearances from our favourite franchise.