Jason Momoa
Jason played Ronon Dex on 78 episodes of Stargate Atlantis as well as 44 episodes of Baywatch as Jason Ioane. He has also starred in The Red Road, Conan The Barbarian, Game of Thrones, Road To Paloma and will be Aquaman in the DC movieverse. IMDB Twitter Official
Steve Schirripa
Steve played a poker player in the Stargate Atlantis episode Vegas as well as starring in The Sopranos and guest starring on Enterprise, Must Love Dogs and Law & Order. IMDB Official Twitter
Tanya Reid
Tanya played the Tok'ra Jolinar of MalkShur aka Rosha in two episodes of Stargate SG1 (The Devil You Know & Jolinar's Memories). She also appeared on Seven Days, Cold Squad, Welcome To Paradox and The Lone Gunmen. IMDB
Richard Whiten
Richard guest starred on the Stargate SG1 episode Counterstrike playing Bo'rel. He has also been in NCIS, The West Wing, Jag, Austin & Ally, Scorpion and an uncredited role on Thor: The Dark World. IMDB
This slideshow requires JavaScript.
In Memory Of…
Dom DeLuise (August 1st 1933 – May 4th 2009)
A legend, husband and father who gave joy to millions, he will never be forgotten by his friends, family and fans.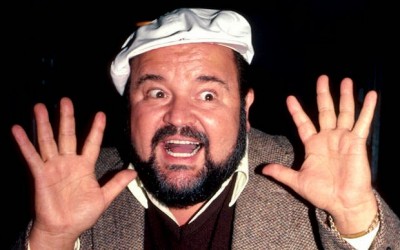 IMDB