Welcome to the season 5 wrap up show with guest host Adriana as we gossip about the fifth and final season of SG1 on Showtime and have a brief chat about each episode and our thoughts on other aspects of the show. We also have a season overview on Tealc and his use of the word "Indeed" both as a statement and in sentences as well as a few laughs which were not always related to the show.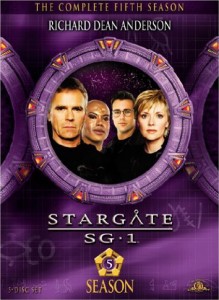 Promo…
The Indeed Count…
Statement

Rite Of Passage
Beast Of Burden
The Tomb
2001
48 Hours
Failsafe
The Warrior

Sentence

The Tomb x2
2001
Proving Ground
Summit
Failsafe
The Sentinel
We'll be back next week with Season 6, for those interested we'll be switching to the Region2 PAL DVD versions of the show so runtime will be a little shorter.
Many thanks to young Mr Waller for this weeks itunes cover art.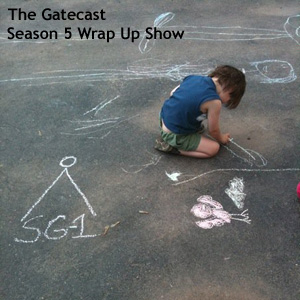 Podcast: Play in new window | Download | Embed
Subscribe: Apple Podcasts | RSS