I just watched the Castle episode "The Wild Rover" S5E18 and spotted an oh so familiar face playing Maggie Finch.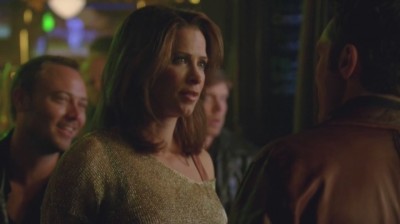 Christina Cox appeared in two episodes of Stargate SG1 first as the alien "T'akaya" in Spirits then as Lieutenant Kershaw in The Sentinel. Christina popped up again in the excellent Atlantis episode"Whispers" playing the SG unit commander Major Anne Teldy.
She has also starred in Blood Ties, FX The Series and Defying Gravity.