Welcome to our wrap up show for the seventh season of Stargate SG1.
It's been a fantastic season of scifi television with humour, drama, suspense and thrills from SG1 and the SGC along with the enemies and allies in this and other galaxies. The Gatecast itself has had it's ups and downs especially in terms of the website, feeds and hosts so it hasn't been smooth sailing so we are thankful for everyone who has stuck with us and touchwood we can tempt those that let us float away to come back and join our Stargate family.
We have a guest host in this show, Dave Robison who co-hosts The Roundtable Podcast joins us and despite not having seen the show recently hardly missed a beat, lets face it once a Stargate fan always a Stargate fan:) The poll results are also included and while I personally don't think the results were too surprising there were indications that humour as always scored well with the Stargate fanbase.
Our featured promo this week is from Scott and Miles who host the Scifi Diner podcast, one of the best general scifi/fantasy genre shows, heavy on interviews and news but lots of humour and above all listener/fan interaction.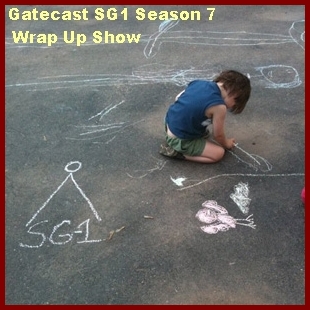 ;
;
;
;
We got a voice mail from Brad from Australia who gave us his thoughts on the seventh season which was much appreciated, always a blast to hear our listeners own opinions and the itunes promotion is coming along nicely but we need more, many more:)
As of yet I have not decided what is going to be released next week, we have the Stargate Season Eight premiere episode recorded but we are trying to get someone to join us for a recording of SGA Rising. Since the unofficial voting for the episode schedule ended up as a tie we are probably going to be alternating on a weekly basis between SG1 and SGA. If things don't work out then I may bring forward one of the specials we have recorded for the holidays to give us a little more wiggle room on the main episodes.
Finally a big thank you to everyone that has listened and contributed to our little show and the Stargate community as a whole, it is a passion we can all share.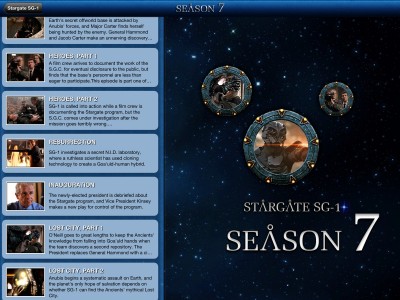 Podcast: Play in new window | Download | Embed
Subscribe: Apple Podcasts | RSS