This is it the final wrap up show for a season of Stargate SG1 and once again Brad braves the early hours of the morning to join us on looking back at a rather good season of the show albeit with one or two minor dips in form but 20 episodes a season for any show pretty much guarantees quality will vary. Anyhow thanks to everyone that voted in the favourite episode poll although I thought we would get more votes than for the Atlantis S3 poll but surprisingly we didn't although I have to admit I wasn't that shocked over the winning episode:)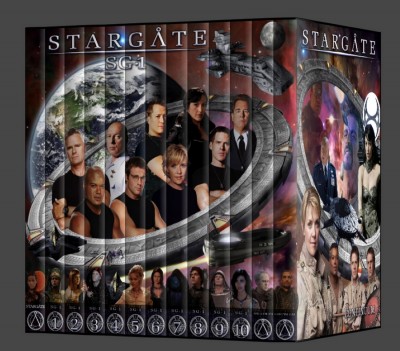 So have a listen and then let us know what you thought about our wrap up comments, the season as a whole and any individual episode within, we would love to hear from you. We'd also like to thank Thomas, Brad, Adrianna, Andrew, Dan, Misa and Jeff for joining us on episodes from the tenth season, goes without saying you all helped to make the show better:) The Atlantis season 4 schedule is up (link at the top of the page) and there are plenty of episodes left so if you fancy joining us over skype to watch an episode and have a good chat about it then please get in touch.
We have a number of promos featured in this episode (listed below) so please have a listen, you may find these podcasts interesting and next week we are back into the week by week coverage of the show proper which means Stargate Atlantis for the next year and a bit as we kick off with the Season 4 premiere "Adrift".
Poll Results…
200
Unending
The Pegasus Project
Promos…
Links…
Podcast: Play in new window | Download | Embed
Subscribe: Apple Podcasts | RSS