For the final bonus episode we are watching and discussing the Burn Notice season two finale Lesser Evil which has Michael Shanks as a guest star playing Michael Westens nemesis Victor, the episode also features Tricia Helfer. In this episode the season arc concludes as Michael goes on the offensive against the Management and their operatives in an attempt to win his freedom.
Michael Shanks only appeared in four episodes of Burn Notice playing the former spy Victor who is now the operative of the Management tasked by his handler Carla (Tricia Helfer) to corral Michael and convince him to play ball. Of course in Burn Notice the plot is full of twists and turns and it was Victor who was often pivotal in setting events in motion by appearing in the right place at maybe the wrong time. The finale of the second season finally gives us plenty of interaction between Victor and Michael which is full of good dialogue and acting from both performers and provides both drama and tension with lots of action. Carla was a recurring character in the second season and Tricia is always a delight to watch perform on screen, she was able to play the "bitch" with flare and style putting Michael in his place time and time again with a ruthlessness few could match and between Tricia and Shanks we got two very good guest stars this year. As always Gabrielle (Fiona), Bruce (Sam) and Sharon (Madeline) provide the strong support a complex spy/action drama requires, each of them brings something to the story which allows Jeffrey (Michael) to remain center stage and work his magic.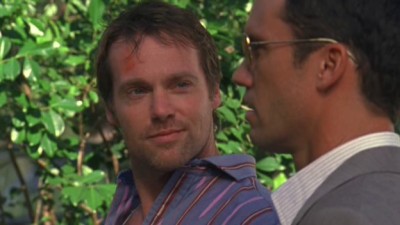 We can highly recommend Burn Notice, it's just finished it's sixth season and combines action, humour and drama with a spirit that in a small way echoes some of the 80's serials as the "heroes" struggle against overwhelming odds making the most of every day items to fight off drug dealers, spies and simply some bad dudes.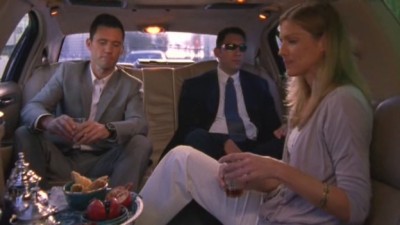 Next week we return to the Stargate schedule with the SG1 episode "Icon".
As always many thanks for your support over the holiday period, our feedback and numbers have been very rewarding during a period when everyone has something else to do than to listen to podcasts and we hope to keep the community busy via the social media portals and apps so let us know what you think about any aspect of our show and maybe more importantly about Stargate itself.
Links…
Podcast: Play in new window | Download | Embed
Subscribe: Apple Podcasts | RSS