The very best birthday wishes to the one and only Amanda Tapping who celebrates her birth today. She starred in ten seasons of Stargate SG1 and a single season of Stargate Atlantis before going on to help create Sanctuary as a web series then a fully fledged TV production which lasted four seasons. Since then Amanda has had a recurring role in Supernatural and has directed episodes of Arctic Air, Continuum and Primeval New World.
Official Site  Twitter  IMDB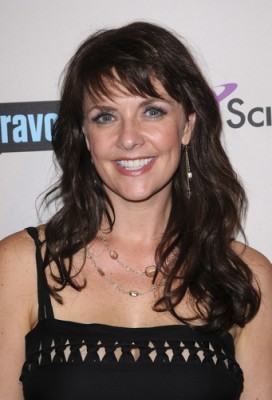 Fan made video celebrating Amanda.
Many happy returns of the day to Kirby Morrow who guest starred in all three Stargate shows, he was both a Milita Man and Tara'c in SG1 (Cor-ai & The Warrior), Captain Dave Kleinman in eight episodes of Atlantis and a bridge officer in a single episode of Stargate Universe. He has also appeared in Blood Ties, Fringe, Deadly Skies and has an extensive resume in voice work.
We also wish a happy birthday to Katie Findlay who guest starred in the Stargate Universe episodes Epilogue and Common Descent playing Ellie. She has also appeared in Fringe, Psych, Endgame but made her name as Rosie in the first season of The Killing.